Christmas traditions
Every tradition has to begin somewhere. It's always wonderful to try something new, whether you have a large family with a lot of Christmas traditions, beloved dinner recipes to make, cookies to bake, carols to sing, ornaments to hang on the tree, or a small group with a few cherished traditions. We thought it'd be a fun idea to ask some students and teachers what their Christmas traditions were.
Mr. Wiley: "On Christmas Eve we have family over – my parents, my sister, mother-in-law. We do like family present and we have a dinner. I'll cook whatever food everybody wants, like some steaks, turkey, or ham and then we play games. We put the girls to bed after reading the night before Christmas. I read that to the girls every year and then we tuck them into bed. We put a red light in their window, a single red-light candle for Rudolph because he got away with his sleigh – because Santa's real. Also put out milk and cookies for Santa and carrots for the reindeers which is weird cause they eat them and leave them on my driveway, and I'll clean them up the next morning. So, it's kind of annoying but whatever. Then we leave a little secret key in the little mailbox that we have for Santa, so that he can get in through the front door. The next morning Santa comes, and we open the presents that he left. The girls get to play with the gifts that they have gotten and then we have Christmas breakfast with my folks and my in-laws. We spend the rest of the day watching Christmas movies, playing with their toys, and taking naps."
Ms. Ferguson: "On Christmas eve, I'll go to church and sing with the choir. It's changed from when my parents were alive. I used to go to South Carolina when my husband was alive. We would go visit his parents and my parents. We had gone to Disney World many times and been on vacation a few times, so different places, like California, the beach, Texas, San Antonio, the Alamo, Arizona, Grand Canyon, New Mexico, Santa Fe. I'm not sure what I'm going to do this year."
Ms. Freeman:  "A Christmas tradition in our family is around how we give presents to our girls so they can focus on being with family and being grateful for things they are given.  At Christmas we buy in this way: "Something you want; something you need; something to wear; something to read." Because of this type of giving, we have also been able to help others in need at Christmas time.  We hope this tradition of Christmas giving has provided a model for living within a budget, giving to others, and living in gratitude."
Elisabeth Jones: "We eat our family Christmas dinner on Christmas Eve!  We go to my aunt's house on the 24th.  It's a great big dinner followed by game gifting.  We love giving gag gifts to each other.  One of the most outrageous gifts I got one Christmas was an electric screwdriver, which I then gifted to my dad!  Christmas day we go to my Grandma's house for another Christmas feast!  It's a yummy time of year!"
Amy Lopez: "Our family celebrates Noche Buena.  It is a celebration of South American culture.  We celebrate Noche Buena December 24 – from early evening till my parents stop – and they dance like crazy.  Sometimes we eat American food.  Other times we eat Pozole – a soup with garbanzo beans and meat.  We always have radishes, oregano, and lettuce for garnish.  Serve it on a tostada with a little dollop of sour cream.  It's so good!"
Cady Jackson: "My grandma takes me to my aunt's house on Christmas day so I can visit with my sister.  My aunt usually cooks a traditional American Christmas dinner – turkey, stuffing, and all the usual trimmings!  After feasting we open gifts.  My cousin's grandmother hands out the gifts.  We open them one by one and show everyone what we got!"
Jesus Hernandez: "It depends, because sometimes I'll go to Mexico. If not, I'll stay here in Calhoun. We usually have a big party, on my mom's side of the family, we all get together. We open presents at midnight on Christmas Eve. Unless we go over to Mexico – we usually go to a Rosario and have a dinner after.
Britney Cua: "On Christmas Eve, my cousins come over and they help us make tamales, which is our traditional dinner.  After we  finish up wrapping presents, we put them under the tree. We wait till midnight to open them, but we usually just eat, hangout, and watch movies. Which I enjoy a lot!
Lindsey Lowrance:  "Every year, my family opens one present on Christmas Eve at dinner. The rest of our presents are opened on Christmas morning, but only after we all eat breakfast."
Aiden Williams:  "On Christmas Eve, we always have a big dinner at my grandparents' house, and we get matching pajamas for the family. We wear those to bed that night, so we're wearing them in the pictures the next morning when we open presents. Then we have brunch with my mom's side of the family and dinner with my dad's (who are the ones that get us the pajamas)."
Kaylin Reid:  "Although my Christmas tradition changes frequently, the core memories I have all come from spending time with my family. Every year, me and my grandparents go to my aunts, have a feast, and open presents around the Christmas tree. People in my life have come and gone, but this tradition has stayed in our lives."
Nevaeh Hambrick:  "Every year we decorate the house the same. If kids are over we throw vegetables on the roof like carrots and lettuce. My mom would make footprints in dust on our floor to show that Santa had come to the house.  At my step moms house we open one present on christmas eve and me and my cousin pull an all nighter."
Emonie McReynolds:  "Every year before we can open presents on Christmas morning, my dad makes us read the story of the birth of Jesus. Then I go to my mom's house and eat dinner and then open more presents."
Kyara Melgars:  "I build gingerbread houses with my family or my boyfriend 🙂 (if i have one) and open gifts on Christmas day between 12-3 am." 
Morgan Smith:  "I sleep in on Christmas Day, and then later get up at 12-1 pm to open presents. After I open presents, my family cooks a little bit of food and we don't do anything else usually for the rest of the day. On the same day, or even a day after, sometimes, we go to my other grandparents house and eat there. That's about it."
Lilly Moore:  "One Christmas tradition we have in my house during the holidays is Christmas dinner – whether it be at my grandmas, my nana's, or my great grandfathers. There are always at least two dinners we go to each year and every year the older people get the younger ones gifts. Everyone gathers around to watch the kids open the gifts and play, and after we all play holiday games and take pictures. After that, and at the very end, we take one big family picture – more and more people are in it each year."
Jayme Morgan:  "Near Christmas, we go to Alabama to spend time with family. We also go and watch christmas lights together. Then we play secret Santa, where you either get a goofy gift or a sentimental gift."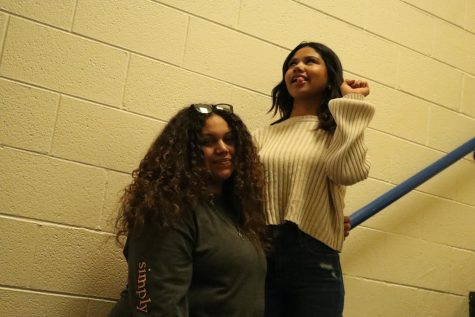 Tamari Frazier:  "A tradition I do with my family every year is we go to Christmas on the Coosa in Alabama the second Saturday of December. I get to see my auntie and my papa Buck, on my dads side of the family. We actually open present on Christmas Eve from my grand parents, aunts, and uncles on my mommas side of the family. But we wait to open presents from my mom, dad, sister, on Christmas Day.  We also have lunch on Christmas Day with my papa Gunn and the rest of that side of my family."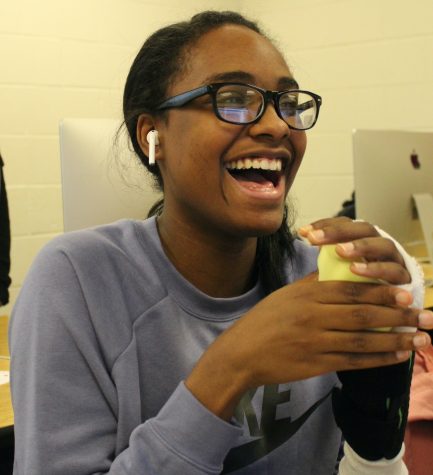 Kim Passley:"On Christmas, we always open presents in the order of who's got the most gifts. We all get matching Christmas pjs and watch movies all day."
Abigail Holbert:  "My Christmas family tradition is that on Christmas Day we wake up at like 6. Then we open presents youngest to oldest, one at a time."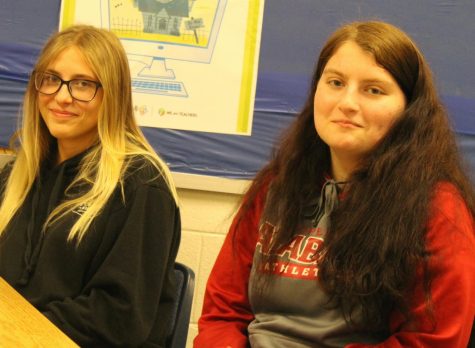 Haven Tate:  "A Christmas tradition in my family is every Christmas Eve we get to open one present each. My mom always picks the present and it always ends up being pajamas. And that night we all wear those pajamas and wake up bright and early and open the rest of our gifts!" 
Skyler Shook:  "Each Christmas we wake up around 7:30 every morning. We open our stockings and then start presents. After we eat breakfast and then leave to visit my uncles grave for his birthday."
Shayla Green:  "For my family our Christmas tradition is youngest first to oldest. Biggest to smallest present wise." 
Michelle Guerrero:  "We open presents at 12:00 am. We always celebrate Christmas at my aunt's house."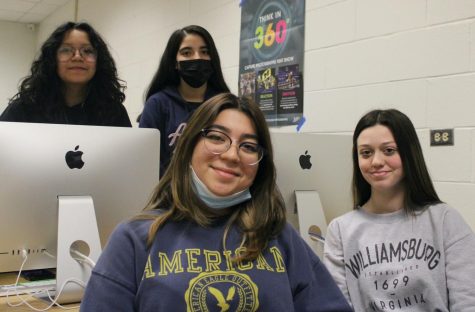 Kinsley Caudle:  "Every Christmas Eve night we have a theme for dinner. For example, finger foods or Italian foods. My whole family comes over for dinner."
Krystal Fuentas:  "My family celebrates Christmas on December 24th. That day we spend time with each other and eat. At midnight, we all sit around the Christmas tree and open our presents."
Akira Buske:  "My family had a tradition of waking up early on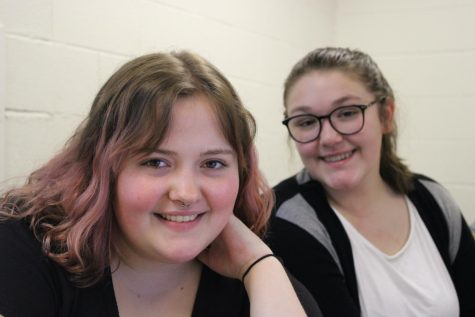 Christmas and kids opening presents. After the kids opened all of the theirs the adults would. Then everyone would eat cinnamon rolls together in the living room."
Amber Marvel:  "We don't open gifts until after we eat but when everyone is done, we open gifts youngest to oldest."
Linsay Rojas:  "Every Christmas I go to my sisters house, and we always have lots of food to eat. It's different food every year and this year we're having tamales. We celebrate on Christmas Eve and wait till midnight to open our presents."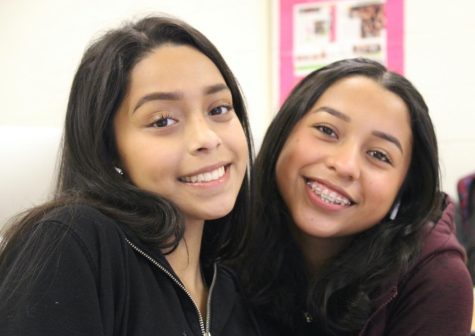 Lindsey Contreras:  "My family celebrates Christmas Eve with food and fun activities. On Christmas Day, we open presents and we all eat breakfast together. We also like to do a secret Santa for Christmas."
Itzel Contreras:  "My family celebrates on Christmas Eve by eating food and talking with one another. Once the clock strikes midnight we exchange our secret Santa gifts. We laugh and enjoy our time together since Christmas is a time to enjoy with one another.  On Christmas Day we enjoy time around one another. "
Angelica Soltero:  "On thanksgiving we do secret Santa, so we pick the name and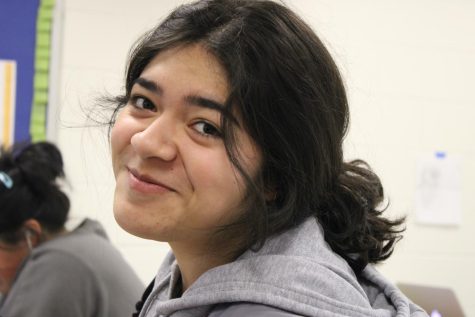 have a whole month to buy that person their gift. On Christmas eve we eat and talk and then we exchange gifts. Then we eat some more and by then it's already 12:00am and we start to open presents!"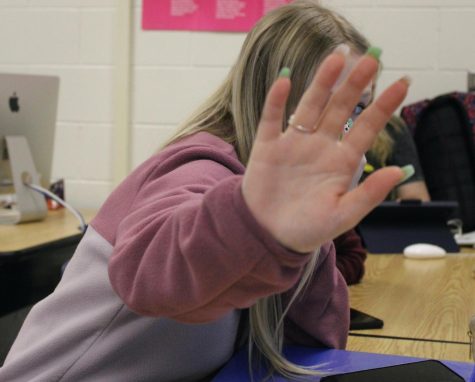 Brandolyn Alred:  "Every year my siblings and I open our stockings Christmas Eve Night!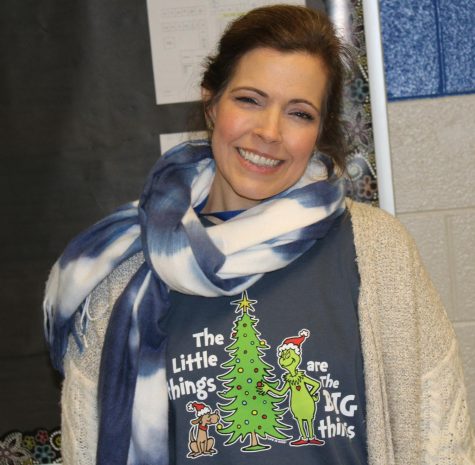 Mrs. Hughes:  "The Hughes Family has many Christmas traditions including decorating cookies for Santa and decorating Gingerbread houses together.  My favorite tradition has to be our family Christmas Eve.  We go to an afternoon Christmas service at St. Timothy'severy Christmas Eve. When we return home our matching Christmas pajamas are waiting for us with a goodbye note from our Elf, Alvin!  Then we snack on all of our favorite treats while we open our gifts to one another.  The rest of the night is spent sipping on eggnog and watching our favorite Christmas movies."
Holiday traditions have become an essential part of how we celebrate, and there's a reason why we've kept them in our lives for so long. Traditions boost our spirit and are an important part of family bonding. They can be anything fun that you and your family like doing together, or you can establish your own.We wish everyone has a good Christmas and remember, Santa is watching. Everything. Yes, even that. Anyway, Merry Christmas!
Be sure to check this story throughout next the couple of weeks.  We'll be adding more stories as we get them!!