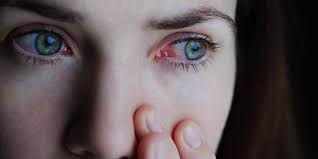 Have you noticed that students have been  more tried though out the day? Well, many adults and teens might think they can get by with a short amount of sleep during the week, maybe making it for it on the weekend, but these people might be surprised by just how serious a problem sleep lose is. Even when the NLH recommends that adults get seven to nine hours of sleep, teens and younger kids need more sleep. 70 million Americans have a sleep disorder, according to officials at the CDC, who suggest that the current status of how much we sleep is bad enough be a public health problem.

One problem can be short term memory and learning, without sleep has been a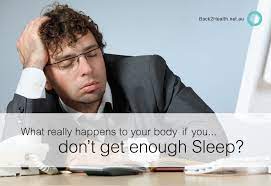 problem for students, one of the middle school kids found that "delaying school starts times by one hour, from roughly 7:30 to 8:30. It increases standardized test scores by at least 2 percentile points in all subjects. The ways you can in prove your sleep is be consistent, make sure your bedroom is quiet, dark, and relaxing and comfortable for you. Remove electronic devices such as TVs, computers, and phones from the bedroom, Avoid large meals, caffeine, and alcohol before bedtime, Don't use tobacco, and mostly Get some exercise. if your having an hard time sleeping at night and those don't work, then try to talk to someone and get whatever is trying not to let you sleep at night.
https://www.google.com/url?sa=t&rct=j&q=&esrc=s&source=web&cd=&cad=rja&uact=8&ved=2ahUKEwjz3My82ISBAxUXgGoFHZL3DlQ4FBAWegQIBxAB&url=https%3A%2F%2Fwww.businessinsider.com%2Fwhat-happens-if-you-dont-get-enough-sleep-2017-3&usg=AOvVaw3RzFMkoyO4CG6RQxSUA8ag&opi=89978449
https://www.google.com/url?sa=t&rct=j&q=&esrc=s&source=web&cd=&cad=rja&uact=8&ved=2ahUKEwjHv43Z2ISBAxUHlmoFHRoCAtgQFnoECBUQAw&url=https%3A%2F%2Fwww.cdc.gov%2Fsleep%2Ffeatures%2Fgetting-enough-sleep.html&usg=AOvVaw3I1OcWaYTxq6UsyJN_0tKA&opi=89978449