Pep Club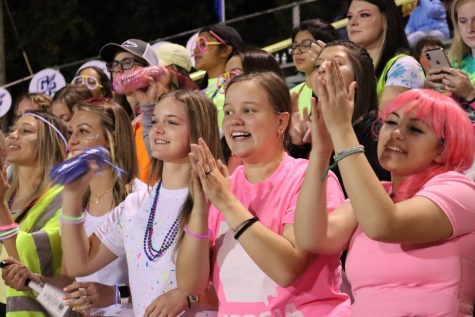 There are  many clubs and organizations at Gordon Central, but one club that hardly gets recognized is The Pep Club. What is the Pep Club? The pep club is similar to  cheerleading, they bring spirit to the school and games, they brighten up the day. We asked a 10th, 11th, and 12th  grader the same question to see their different responses.
Abigail Holbert and Haven Tate :"What made you want to join pep club?"
Rosemary Nieves Diaz(10th): "I onlydid it because our volleyball team was doing it, but it looked fun, and I loved how supportive they were."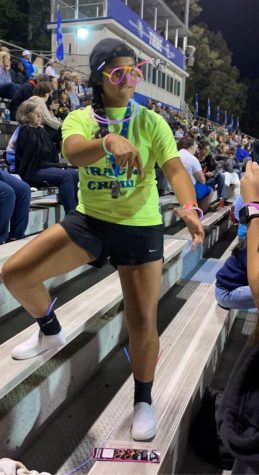 Edna Campuzano(11th): "I noticed that our spirit had gone down after everything that has happened with COVID, and people not wanting to go because of exposure, so if a small group of people could make the environment of our sports feel a little bit better and make our spirits bigger than I'd be satisfied."
Kim Passley(12th): "Well I was sick, and my best friend decided to sign me up since she was in charge."
A.H and H.T: "Does it excite you to help the school spirit?"
R.N(10th): "Yes, it feels good to be part of something where you get to be passionately loud and cheerful."
E.C(11th): "Absolutely! As a part of many sports, I'm so excited that we're going to have a designated section for support. With school spirit, sports get more fun."
K.P(12th): "Yes, because I'm leaving an example for upcoming students to help support our school teams."
A.H and H.T: "Do you feel like everyone in the pep club is helpful and good at using teamwork? How?"
R.N(10th): "Yes I do, everyone works together to make sure that all the cheers are done right and show sportsmanship by ensuring that we are respectful when a player gets hurt out in the field and celebrating them when they get up."
E.C(11th): "For sure, everyone has a job in the club. We have a lot of leaders in the club like Brooke Wilson and Lindsey Lowrance who have been able to lead the pep club to success. They got people to help with signs and they were able to hype up people and cheer on our team."
K.P(12th): "Yes, because everyone worked together to get signs made last minute and also stayed to helped clean up the stadium:)."
It's never too late to support your team.  See if there's still a spot available for you by talking with Will Skiffen on the Social Studies hall. GO WARRIORS!